Pathfinder
Granted, this has only been out for a few years, and I only started actively playing less than a year ago, but I really enjoy Pathfinder. I liked D&D 3.5, so it makes sense that I would like it. I'm not entirely certain what took me so long to actually get into it. Perhaps I was feeling a little gun-shy after Wizards of the Coast took me on a long and drawn-out ride into virtual poverty with Dungeons & Dragons.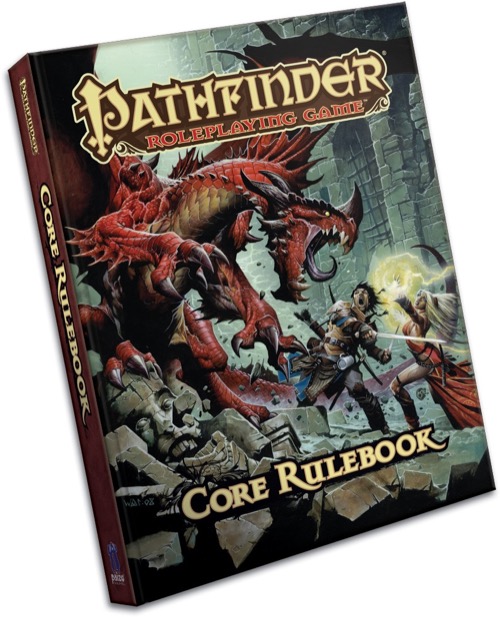 As of this writing, I've only purchased the core book. I have also purchased (free and paid) several apps that compensate for the lack of actual books, plus I have everything I could need digitally.
After the first few sessions, I finally got back into the swing of things in a fantasy setting. The past several years had been primarily devoted to White Wolf's classic World of Darkness line, and I found I was out of practice. Time to get back to my roots... sort of.
The last several D&D games I have played, I took the role of the Cleric. Back then, I was primarily cast as the healer and not generally someone any of the party members actually spoke to for advice. This time has been different.
The pantheon is a homebrew, so I get to work from the seat of my pants when I really get into character. I don't actively seek-out to convert my fellow party members, but I do try to lay down a bit of "the gospel" every now and then for effect. It helps that I have a background in studying various religions. I take a little from every religion, when the time seems right. I could imagine that what the other players and I may see as funny may seem like taking a stereotype and running with it to someone unfamiliar with the group.
If you're familiar and comfortable with the 3.5 edition of D&D, you should have little problem playing Pathfinder. I'm enjoying the game that I am currently a part of, and I look forward to joining others in future campaigns.